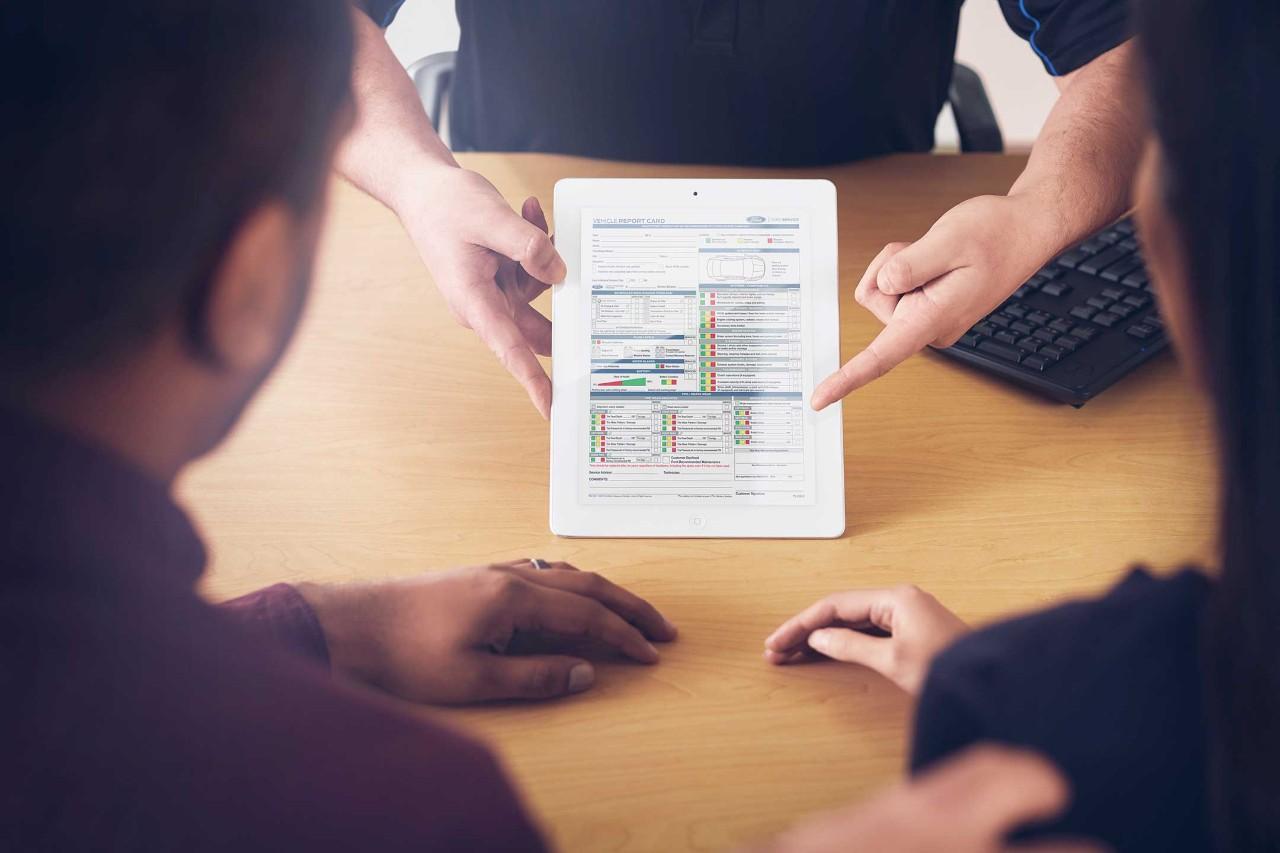 THE WORKS
OUR EXPERTS THOROUGHLY INSPECT YOUR VEHICLE TO ENSURE THEY CATCH EVERYTHING.


When you get The Works, in addition to an oil and filter change, you'll get an inspection of up to 83 points performed by a Ford-trained Technician. Our Technicians have a combined million hours in training nationwide, so they have the expertise to see things other garages might not. You'll also get a comprehensive Vehicle Report Card that's explained to you by a Ford-trained Service Advisor in a one-on-one consultation. A team of experts working together for you – that's something you'll value.
Applies to single rear wheel vehicles only. Diesel models not eligible.