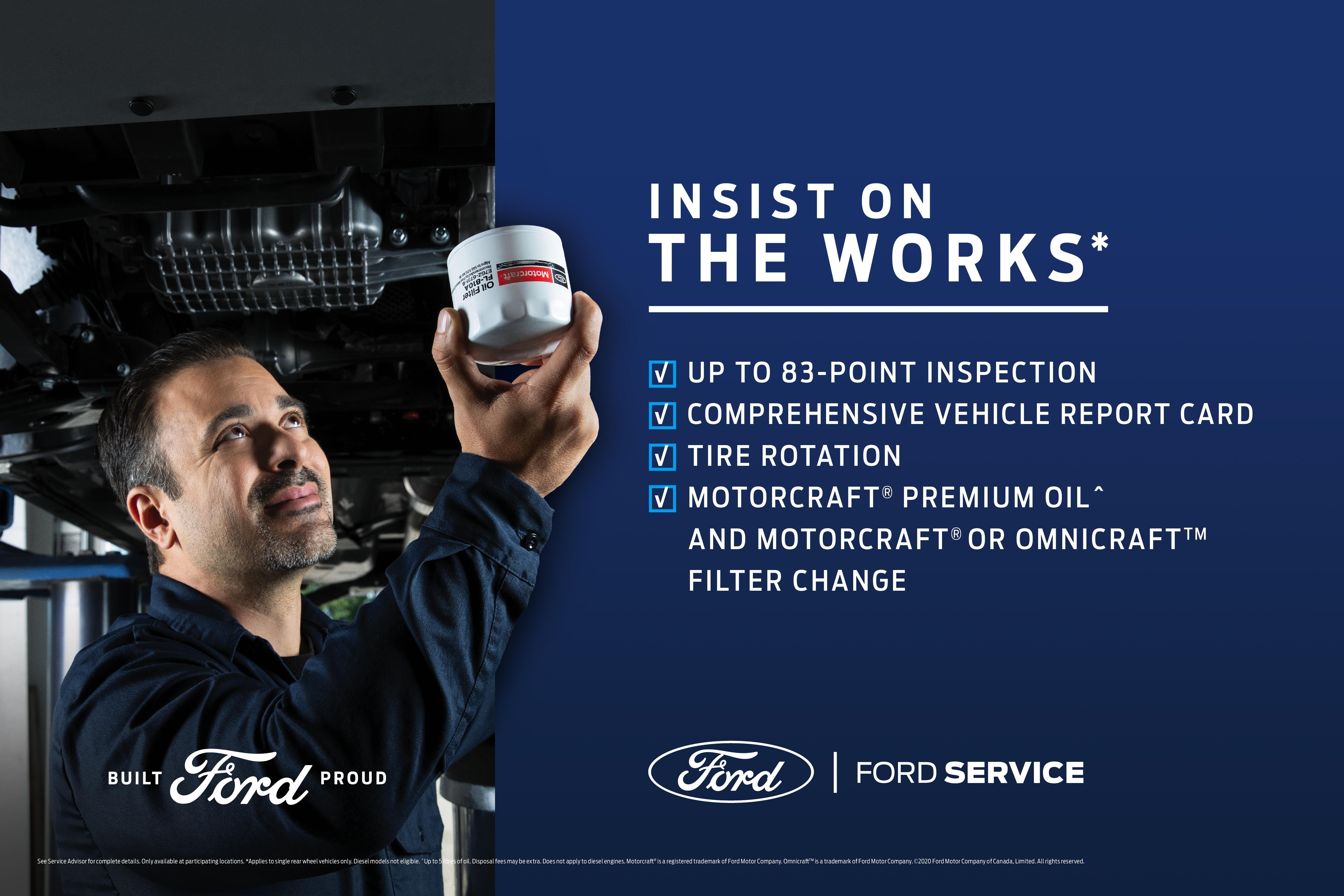 The Works
OUR EXPERTS THOROUGHLY INSPECT YOUR VEHICLE TO ENSURE THEY CATCH EVERYTHING.
When you get The Works, in addition to an oil and filter change, you'll get an inspection of up to 83 points performed by a Ford-trained Technician. Our Technicians have a combined million hours in training nationwide, so they have the expertise to see things other garages might not. You'll also get a comprehensive Vehicle Report Card that's explained to you by a Ford-trained Service Advisor in a one-on-one consultation. A team of experts working together for you – that's something you'll value.
Applies to single rear wheel vehicles only. Diesel models not eligible.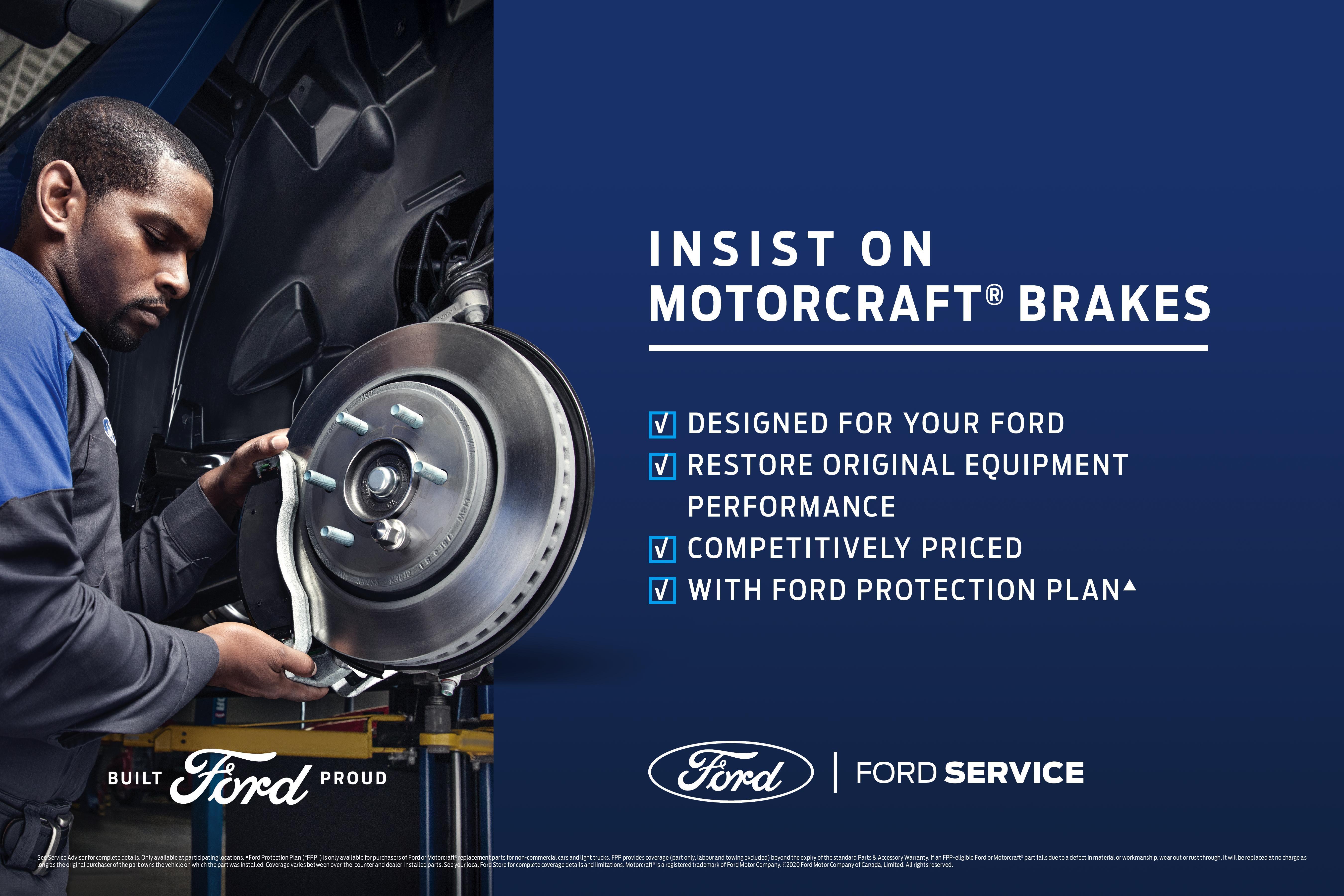 Motorcraft Brakes
Insist on Motorcraft brakes.
When you're carrying your most precious cargo, don't depend on anything less. Motorcraft Brakes are Ford engineering-approved to ensure optimal performance from your Ford. Plus, our Technicians receive extensive training to ensure that your brake pads are installed right the first time to give you like-new brake performance.
Book a service appointment if:
- Your brakes grab at the slightest pressure
- Your vehicle pulls to the left or the right when braking
- You hear excessive squealing, grinding, chattering or groaning
- Your break pedal or steering wheel shake or vibrates when braking
- Your pedal feels different.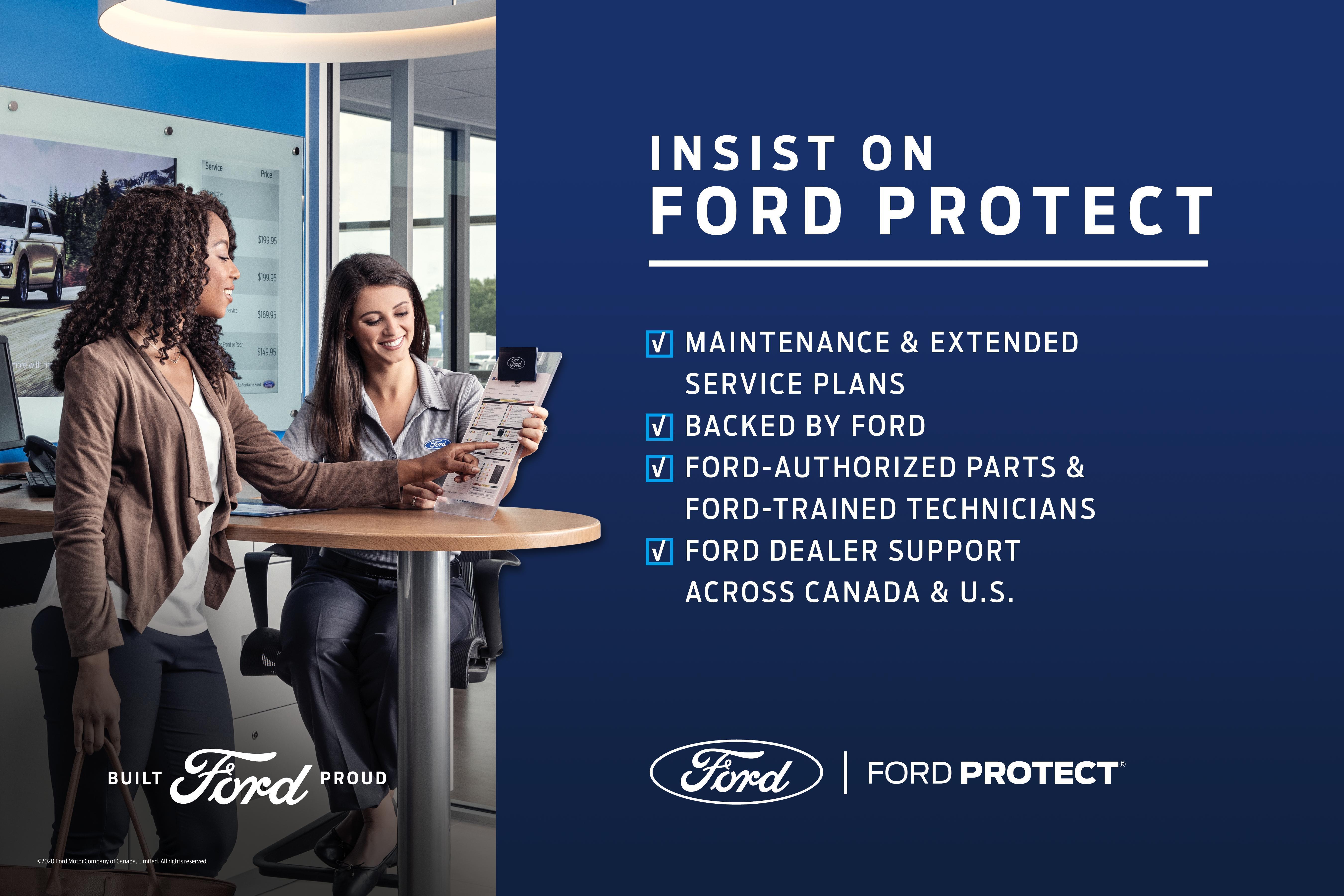 Ford Protect
Peace of mind for the road ahead.
With Ford Protect, you can be sure your vehicle is covered. Whether your New Vehicle Limited Warranty is nearing expiration, or has expired altogether, a Ford Protection Plan can save you unexpected repair bills with additional coverage of many vehicle components. With a range of flexible options, you can choose the plan that's right for you.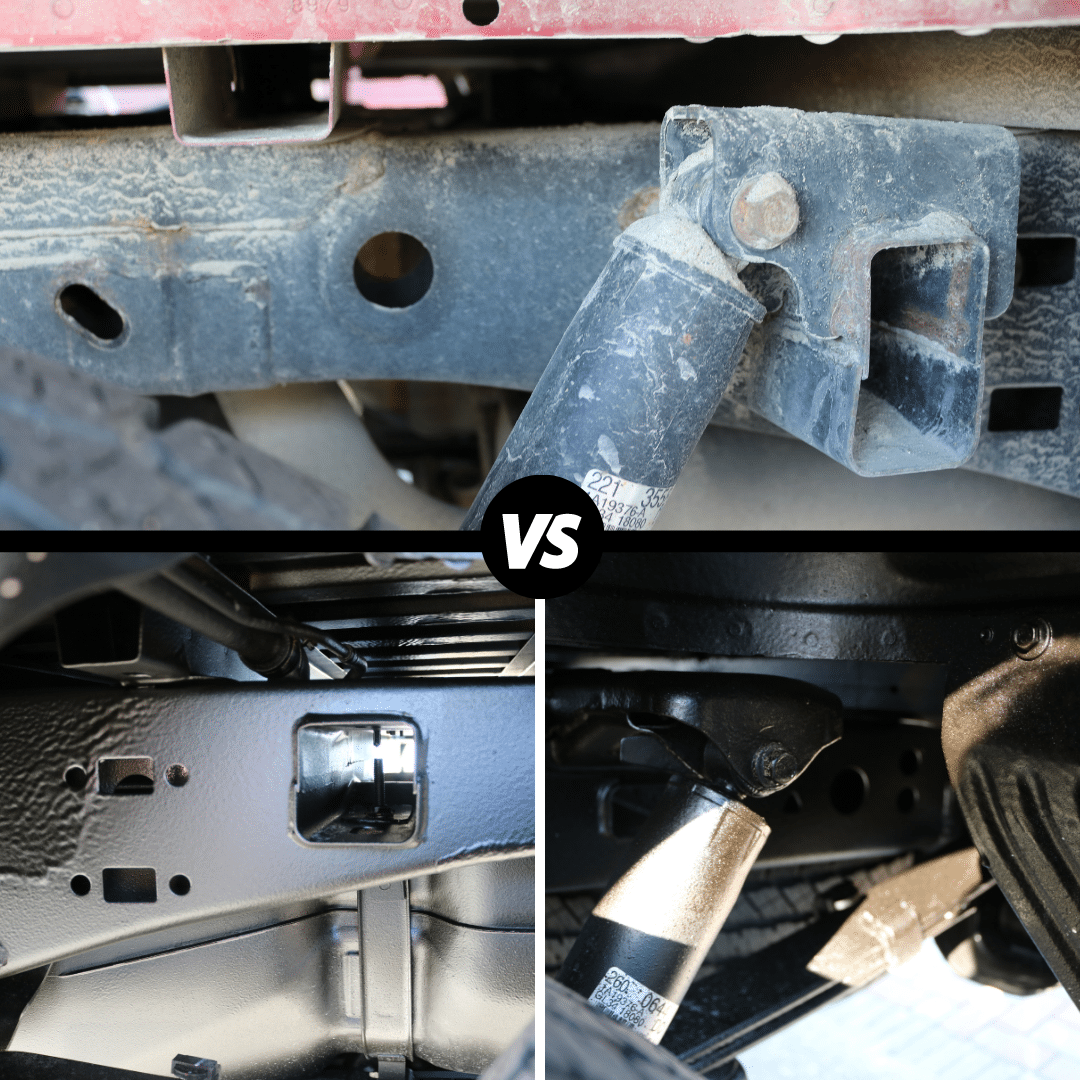 Let our experts do it right.
Winter performance package includes: four (4) winter tires, four (4) tire pressure sensors and the choice of four (4) steel or aluminum wheels. Some conditions apply. See dealer for details.